"Can it get any worse?" The question it seems many Detroit Red Wings fans keep asking, as I see the internet continually flooded with the news of yet another loss.
With 12 games played in the 2019-20 regular season, the Red Wings have posted just three wins and an OT point. Before the game vs St Louis Blues in which they came back from behind to pick up a point before losing in OT the team was on a seven-game losing streak.
Red Wings in last place
They sit in last place in the Atlantic Division, one place from the bottom of the league as a whole position, 30. The only team below them in both the league the Eastern conference standings is the New Jersey Devils. NJD has had problems of their own yes but they have three games in hand over the Red Wings, having only played nine games this season and are only one point behind.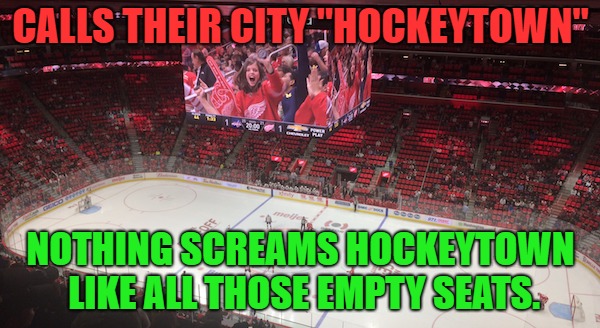 It's Been This Bad Before
For me and many other hockey town faithful it's becoming the norm. Over the past three seasons, Detroit have recorded nine losing streaks of five or more games. The Red Wings lost 10 in a row in Feb-March in the 2017-18 season. They have also had two seven-game and one eight-game losing streak. Can it get any worse? I don't think this current one will be either the worst or the last of this season.
The Records and Times of Old
For those of you wondering, 1985-86 saw the worst Red Wings season on record to date, they ended 17-57-6. If you take out the canceled 2004-5 season, the Red Wings made the playoffs 25 consecutive seasons from 1991-2016. The franchise has 11 Stanley cups but they haven't made the playoffs since this playoff streak ended and they don't look likely to any time soon again either.
How Did It Come to This?
Red Wings fans will all tell you different stories of management, coaching, politics, etc. as to why the club is where it is. In my opinion though, yes they contribute but the city needs to accept facts – it went on a big economic downturn. No, it didn't directly affect the sport but people don't have the money and won't so willingly part with it new pad or not when the results are the way they are, part-time fans run away. On paper, it looks like a grim state.
Detroit lost big players in Lidstrom, Datsyuk and then Zetterberg over the course of seasons. I don't think they have ever been able to replace them fully, yes the team has prospectively good players and potential but that's it – potential.
Finally Time for Change?
I like a few others are coming to wonder if this low could be actually exactly what the organization needs at this time. Could it be the catalyst for general manager Steve Yzerman to start making those sweeping changes?
Believe in the Yzerplan
The Red Wings undoubtedly need new centerpieces and new characters to build the franchise around, to take it back to its glory days. Yes, they have some of these in Mantha, Larkin, and possibly Bertuzzi who are on their way into place. Yes they also have hope with Zadina, Veleno, Seider and Smith.
What Detroit needs though is to continue the changing of the guard, they need a roster reboot and they need it badly. With Kronwall retiring, Ericsson contract waved in his final year, you have to ask how long will veterans Green and Daley last as free agents?
Hronek at 21 years old currently leads the roster for ice time, Nemeth joins him at the blue line and the teams four leading forwards for ice time – are all 25 or younger. Newcomers Hirose, Ehn, and Rose are all taking minutes from more experienced players.
A continued slump down the rankings could see the Red Wings part ways with even more players regardless of values if Yzerman gets bolder still, Helm and Howard could go regardless of returns if he is to really focus on resetting.
Who knows, maybe the bottom could be the point needed to find more creative solutions for Abdelkader and Nielsen. Money could be freed up for extending pending free agents such as Mantha, Bertuzzi, and Athanasiou who are fast becoming the new cornerstones.
So Can It Get Worse?
Yes probably, – personally I think it will but I'm starting to see it as a positive. Someone once told me, if you can't change something, change the way you see it – the sooner the Red Wings make those big changes, the sooner they can really start to move on. All good things must come to an end, clinging onto the past doesn't do anything to help the future.
Good or bad, I'm Red Wings through and through. I will never stop believing and I have faith I will see Larkin with the C lifting Lord Stanley high. I do think its 5 years away though! So, for now, I will continue to accept the ridicule as I continue to wear my red-winged wheel jersey and smile inside that actually this run is actually really just what we need.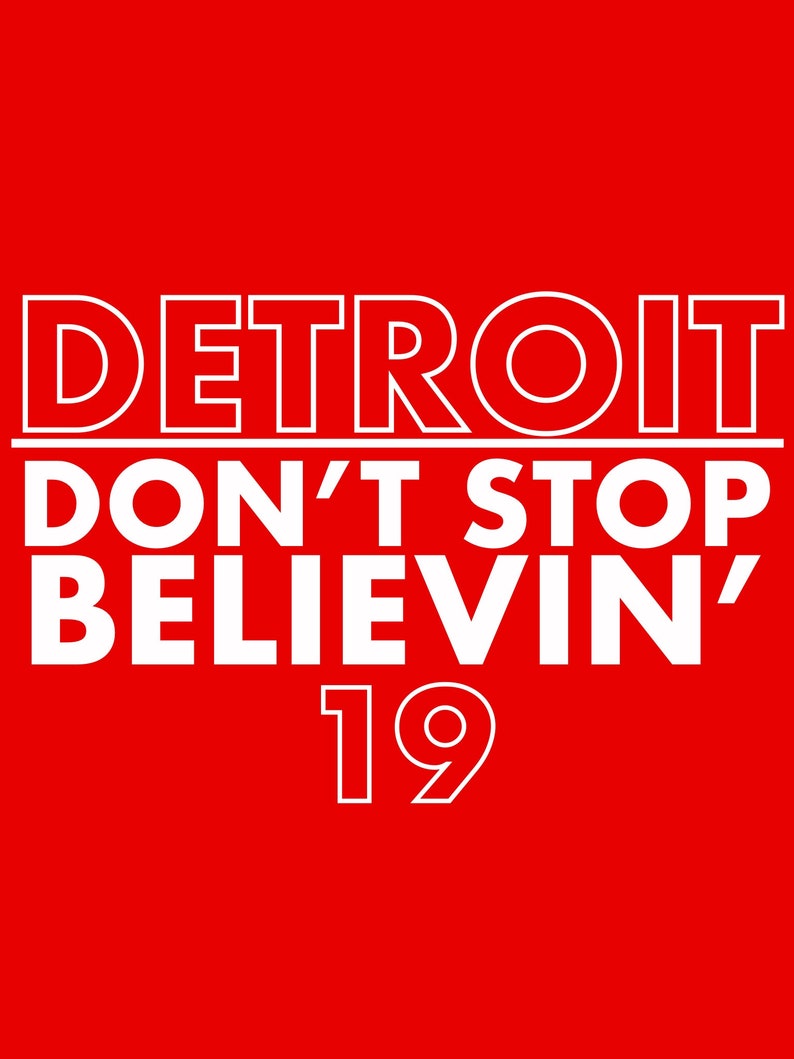 #LGRW
For more information see the links below;
The NHL visit NHL.com
The Detroit Red Wings visit NHL.com/Redwings
The Detroit Red Wings ABNT prospects tournament article visit ABNT Hockey
For more discussions about the NHL, be sure to sign up to the ABNT Forum!
Feature image credit: nhl.com