The American Hockey League schedule 2019-20 is action-packed with the first puck dropping on Friday, October 4, 2019. This will mark the start of the 84th season of the AHL. Last season saw the Charlotte Checkers defeat the Chicago Wolves in a 4-1 series, taking home the franchise first, Calder Cup title.
The 2019-20 season will see 31 teams compete across 1,150 regular-season games concluding on April 11, before the leading teams once again battle it out in the Calder Cup playoffs.
AHL Defending Calder Cup Champions
Defending champions Checkers will begin the season on Saturday, October 5, with a road trip, visiting the Hartford Wolf Pack. Checkers will wait until October 11, for their home opener at the Bojangles' Coliseum vs Bridgeport Sound Tigers.
For more about the Charlotte Checkers and the recent Calder Cup finals visit the AHL section of allbeardnoteeth.com.
Action-Packed Season Schedule 2019-20
This season will be action-packed with 12 different days when 30 of the 31 AHL teams will be in action;
Sat., Oct. 19; Sat., Oct. 26; Sat., Nov. 23; Sat., Nov. 30; Sat., Dec. 7; Sat., Dec. 14; Fri., Jan. 24; Sat., Jan. 25; Fri., Jan. 31; Sat., Mar. 7; Sat., Mar. 28; and Sat., Apr. 11.
Again the AHL will organize an All-Star Classic event which will be hosted by the Ontario Reign. The years Classic, presented by Ontario International Airport will take place at the Toyota Arena in Ontario, Calif. Sunday, Jan 26, is the skills competition and Monday, Jan 27, is the challenge.
Record-Breaking Games
Two teams will reach 1000 regular-season games as members of the AHL. Cleveland Monsters vs Hershey bears on April 2, 2020, and then a day later Rockford Ice Hogs will join them vs Chicago Wolves on April 3, 2020.
On December 28, Syracuse Crunch will visit the Belleville Senators which will be the Crunchs' 2000th regular-season game as a member of the AHL.
Hershey Bears, members of the AHL since 1938 and the most successful franchise will play their 6000th regular-season game as a member of the AHL this year. Bears will host Providence Bruins on November 27, where they will be sure to mark this momentous occasion.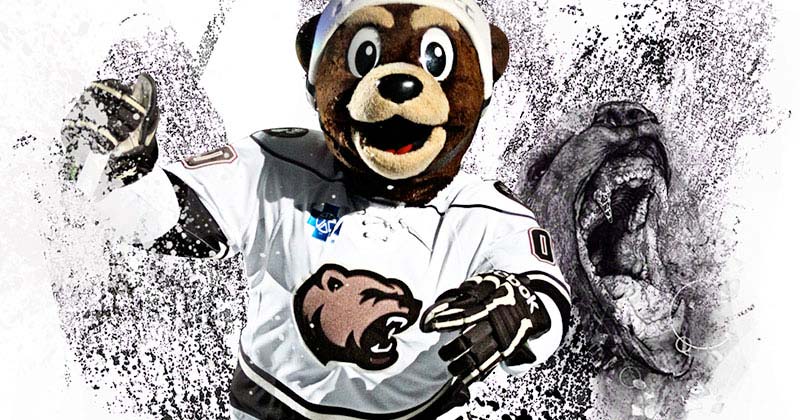 Matches to Look out For
The San Diego Gulls and Bakersfield Condors bring forward an aged rivalry and recent Calder Cup battles meaning the first rematch is sure to be a heated contest. Gulls will be at Condors on opening night October 4, 7PM.
Calder Cup final runners up and western conference champions, Chicago Wolves will face local rivals Grand Rapids Griffins in their opening game. The game will be at home at the Allstar arena on October 5, 7PM and looks to be a tasty contest.
Future NHL Stars
The 2018-19 season saw 660 AHL graduates, players with AHL experience made up over 83% of the NHL's player pool on its opening night.
Twenty-three of the NHL's 31 head coaches were AHL bench bosses earlier in their careers, including the New York Islanders' Barry Trotz, Pittsburgh's Mike Sullivan, Nashville's Peter Laviolette, Chicago's Joel Quenneville, Toronto's Mike Babcock, Anaheim's Randy Carlyle, Montreal's Claude Julien and Columbus's John Tortorella, all former Stanley Cup champions.

https://theahl.com/ahl-grads-on-nhl-rosters-18-19
The season is sure to be exciting! Check back with allbeardnoteeth.com regularly to hear more.
And to find out more about the AHL visit www.theahl.com or follow on social media @theAHL
Feature Image Credit: AHL network