What are my top 5 reasons you should check out the AHL if you don't already? Spending time with my dad in Michigan and being introduced to ice hockey, I am of course biased but included below are why you should give it ago.
1. Why not?
O.K I know this one is an obvious one to start with but really why not? If you are reading this its fair to presume you have at least a slim interest in ice hockey. To every real hockey fan, I have ever met hockey is hockey; if you live in the U.K like I do you will probably know this first hand, you take what you can get!
2. You Support an NHL Team
I'm going to make another small presumption here that again if you are reading this, you kind of like hockey – you probably support an NHL team or at the very least feel a small affiliation to one for some reason or another.
All 31 teams in the AHL have an affiliate NHL team. Last season, 856 AHL alumni played in the National Hockey League – 86.9 percent of all NHL players – including 328 who skated in both leagues last year alone.
It's not just the players;
"Twenty-three of the NHL's 31 head coaches were AHL bench bosses earlier in their careers, including the New York Islanders' Barry Trotz, Pittsburgh's Mike Sullivan, Nashville's Peter Laviolette, Chicago's Joel Quenneville, Toronto's Mike Babcock, Anaheim's Randy Carlyle, Montreal's Claude Julien and Columbus's John Tortorella, all former Stanley Cup champions."

theAHL.com
The AHL serves as the top development league for the players, coaches, managers, executives, broadcasters, and officials of the NHL and its 31 teams.
3. The Price and Ease
Often AHL hockey is more accessible than the big-budget NHL but this doesn't mean you see a massive drop in quality.
The deals, obviously AHL teams still need to work more to encourage fans through the doors and the also reward fans with fantastic offers. Look online, sign up for the newsletter, follow the club on Twitter and you will soon see what I mean. Fans can socialize with players post-game, enjoy local resident discounts, military offers, $2 beers and hotdogs with in-seat service as well as free rides to and from the rink etc. You will see an example of more on the link below for my team the Grand Rapids Griffins;
Grand Rapids Griffins ticket specials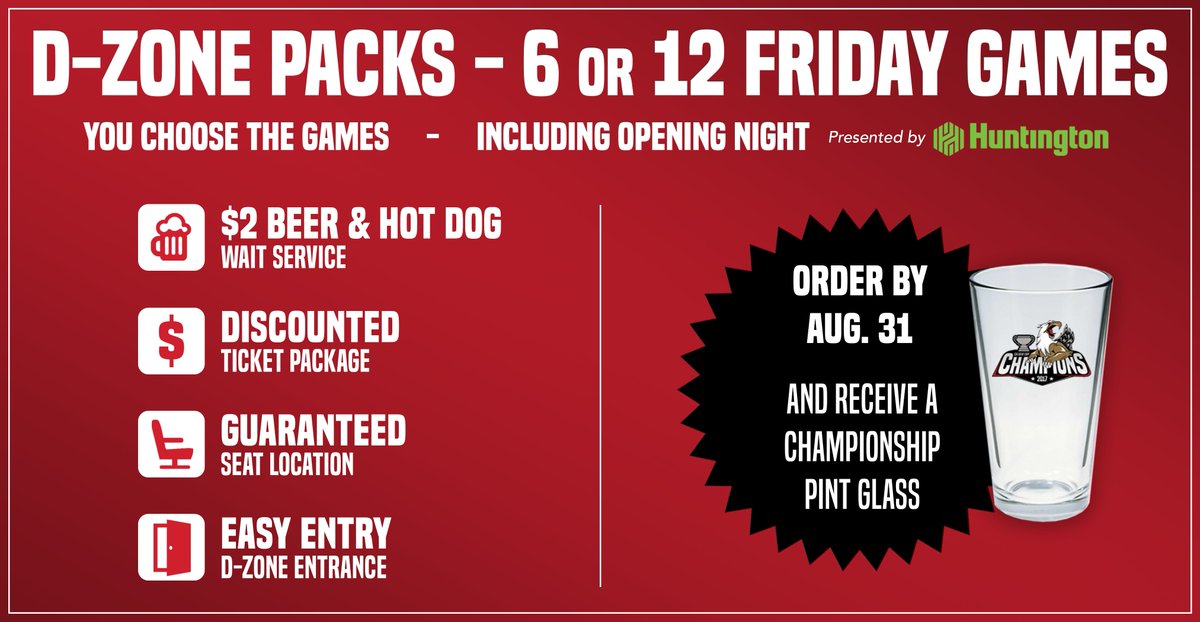 Online ticketing means you can purchase tickets from anywhere in the world in advance of games. Many venues operate with the same e-ticket system as the NHL clubs; I have used the system where your ticket is stored in your apple pay with ease multiple times, having purchased my tickets while still in the U.K.
If you are taking a trip stateside during hockey season, I most definitely recommend checking out the distance to the closest AHL club. Chances are if you are in town for more than a couple of days there will be a game you can catch and I am sure you won't be disappointed.
4. The Fans and Community
AHL fans are some of the best fans I have ever met, they just love hockey. I'm sure we all have friends from online communities, some who you may never have met. The AHL fans will welcome you, reach out and expect to be welcomed with open arms and get some amazing insider local tips.
Get involved with the online community and you will be welcomed; as with any hockey what matters is you are a hockey fan. The year before last my husband and I toured MI. We took in Kalamazoo (Wings, ECHL), Grand Rapids (Griffins, AHL) and Detroit (Red Wings, NHL).
Personal Experience
I had to include my last trip to Grand Rapids in my reasons to check out the AHL. We arrived into Grand Rapids early in the day; visited a couple of museums and then headed for a bite to eat. I had seen on social media an advert for the local wild wings bar near the rink. The bar was packed with fans in jerseys, on the surface we looked no different; me in my Griffins jersey and hubby in a Red Wings jersey but then we spoke. It was incredible how many people wanted to get to know us and our story. Everyone was so friendly. Locals found it brilliant we came to visit their little piece of America and see the team.
Another experience, in the rink – new years eve – fireworks. Yes, a firework display in an ice rink. Postgame on NYE the GRG holds a firework display in the rink. Everyone stays and they kick off the celebrations to get the party going. I can safely say I don't think I have ever been to anything else like that on a New Years Eve!
5. Online Access
The growth of technology makes it super easy to follow online without being local to the team or even to the United States. Yes, the app suffered a small hiccup not so long back (more here – you owe me $6k – AHL app blunder) but it's still very informative.
Social media will instantly connect you to team news and provide you a platform to quickly make more hockey friends and thrive in the community.
The AHL provides access to games in a similar manner to the NHL with AHL TV making viewing live games and keeping up a breeze; although this does have a small subscription cost.
Hopefully, I have now given you some reasons to check out the AHL and you will be persuaded to take a little look-see at what really is a fantastic hockey league.
To find out more on the AHL visit;
The AHL section of ABNT
The official AHL website
The AHL TV
Feature image credit; theAHL.com